I feel like one day I'll have hope and the next I won't and the next I'll have hope again... I think this is the darkest my OPK has gotten so far this cycle, so I still may not be out yet. It's not positive yet, but I'm hoping it goes fully positive in the next couple days. I really need to O. I mean that's all that's holding me back from having a baby...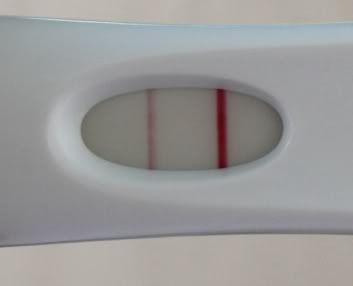 Please send some O dust my way!
Please God just let me ovulate.