We've been working hard on getting Jackson's room all done...It's not done yet, but it's slowly getting there (and we are having so much fun doing it!) I just wanted to update with just a few pictures (which are really really bad pictures taken with my cell phone lol) When we're all done I'm going to take good shots of his room to document, but for now here are just a few.
I just put this wall decal quote up over his crib yesterday. I have always felt a special bond with Hannah in the bible (which I'm sure every other Christian-Infertile does also) so I thought this quote was so so fitting and now makes me cry every time I look at it.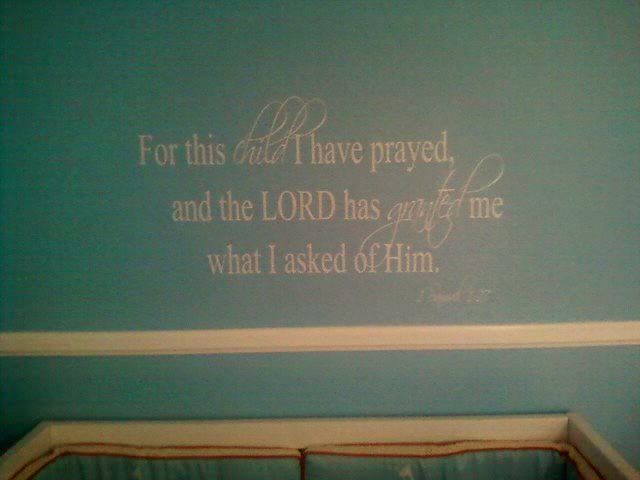 "For this child I prayed, and the Lord has granted me what I asked of Him" ~1Samuel1:27
I love love love it sooo much. So fitting and will always remind me of this miracle we have been blessed with.
And here are just 2 pics of his bedding that I washed and finally got on his crib. I thought now that I'm 34 weeks we need to get it together and wash everything and at just get it all done!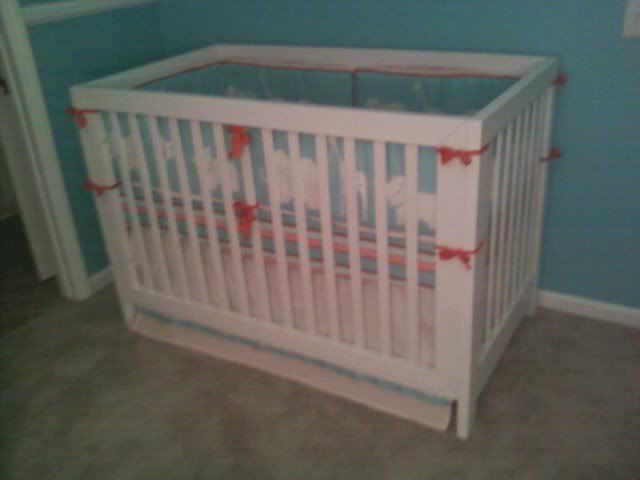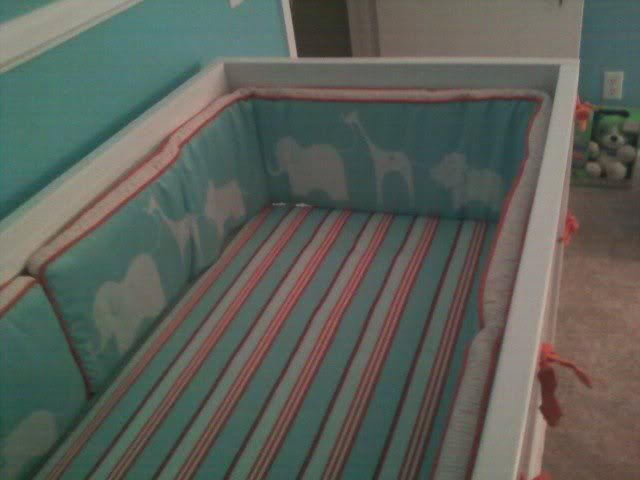 And just for kicks, here's my belly pic I took the day of my shower just a couple days ago at 33w4d
Also we start our Labor and Delivery classes tomorrow! I will update on that later!