I may not be out my first Clomid cycle...they didn't get a ton darker, but darker then they have been in like 5 days!! I hope I'm on my way to ovulating! I'm CD 16.
Here are my progression pics...they aren't super super dark, but they are dark for me! They are always completely blank!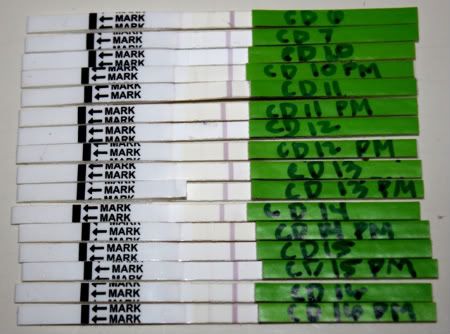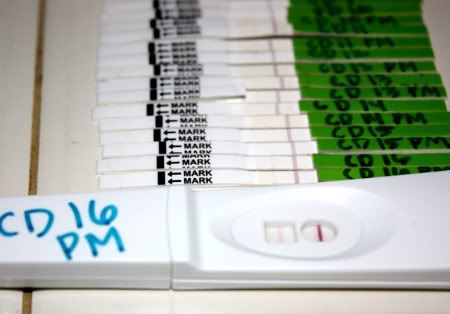 In the 2nd picture that last test is a CVS brand test, (so I know it will test different) and the rest of them are IC's, but the last 2 CD 16 IC's got darker from the others! Should I just use the CVS brand from here on out this cycle, or just keep using the IC's? I'm stocked up! I think we may be getting there!